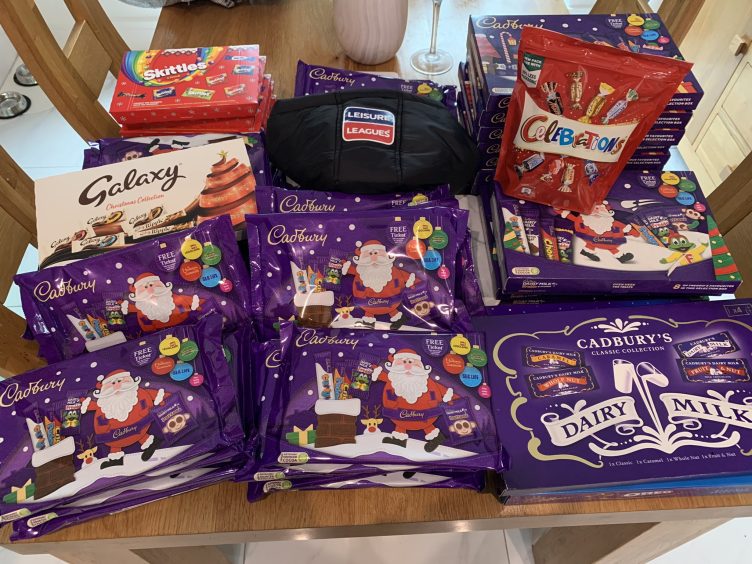 December 31, 2021 10:42 am
Last week we reported on the wonderful gesture of players, staff and management in our Preston league as they supported a children's hospice in the area with a wonderful Christmas Selection Boxes collection.
Now the initiative has met with "sincere thanks" from the organisation.
A spokesman for Derian House Children's Hospice said: "The donation was incredibly generous and we are so grateful and appreciative of your kindness, especially as we approach the festive season.
"We'd like to express our sincere thanks to all the players and staff."
Part of the haul of selection boxes is above, and it has now been delivered to the children in the hospice by referee Simon Mahomed, who said: "There is no more I can say, the teams and referees made sure it was an amazing achievement, in a period of two weeks we collected so many selection boxes and will make a significant difference and hopefully bring a smile to some on Xmas day."
Indeed, his only regret was that he couldn't get any photos of the delivery, due to the ongoing Covid situation.
 Leisure Leagues Andy Thorley paid tribute to everyone concerned and added: "What has happened in Preston is such a shining example of the good that not just our leagues, but football in general, can do."
The final word, though, should go to Simon the driving force behind the collection, who said: "I am so proud of what we have achieved and I thank Leisure League for providing a platform to enable this to happen.  We are more than just football!"
To find out more about refereeing with us click here: https://www.leisureleagues.net/become-a-referee
Categorised in: News
This post was written by Andy Thorley